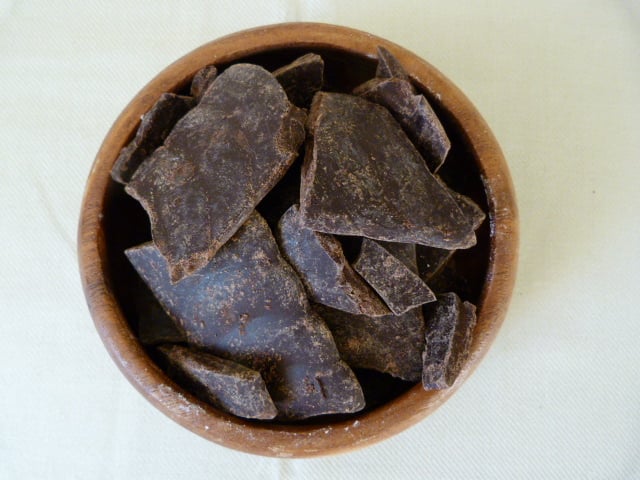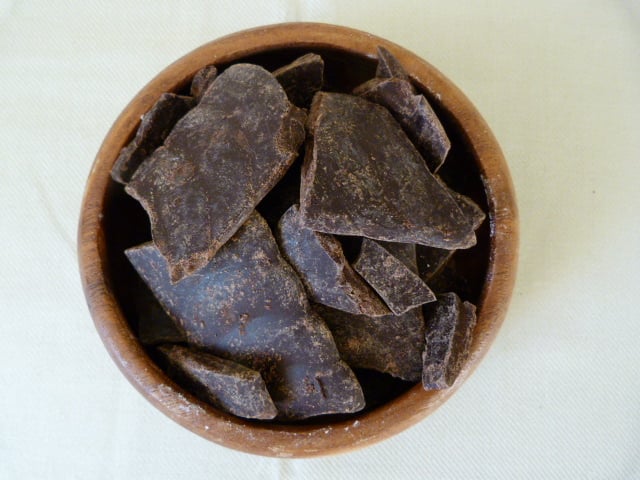 Organic Cacao Couveture ... 500g... Click For More Details
£15.00
Beautifully flavoured Peruvian Cacao Bean paste, from a highly regarded cacao farmer, who grows cacao the natural way.
The single origin cacao beans have been stone ground and blended with Organic Raw Cacao Butter and Organic Coconut Palm Sugar.
You can melt this couverture down easily and turn it into a really rich chocolate, just as it is, or you can add your own ingredients.
Simply add 85g Organic Cacao Butter for every 500g Couverture and that will give you a really smooth and creamy chocolate.
Please get in touch if you'd like guidance on making the chocolate, so as to temper it.